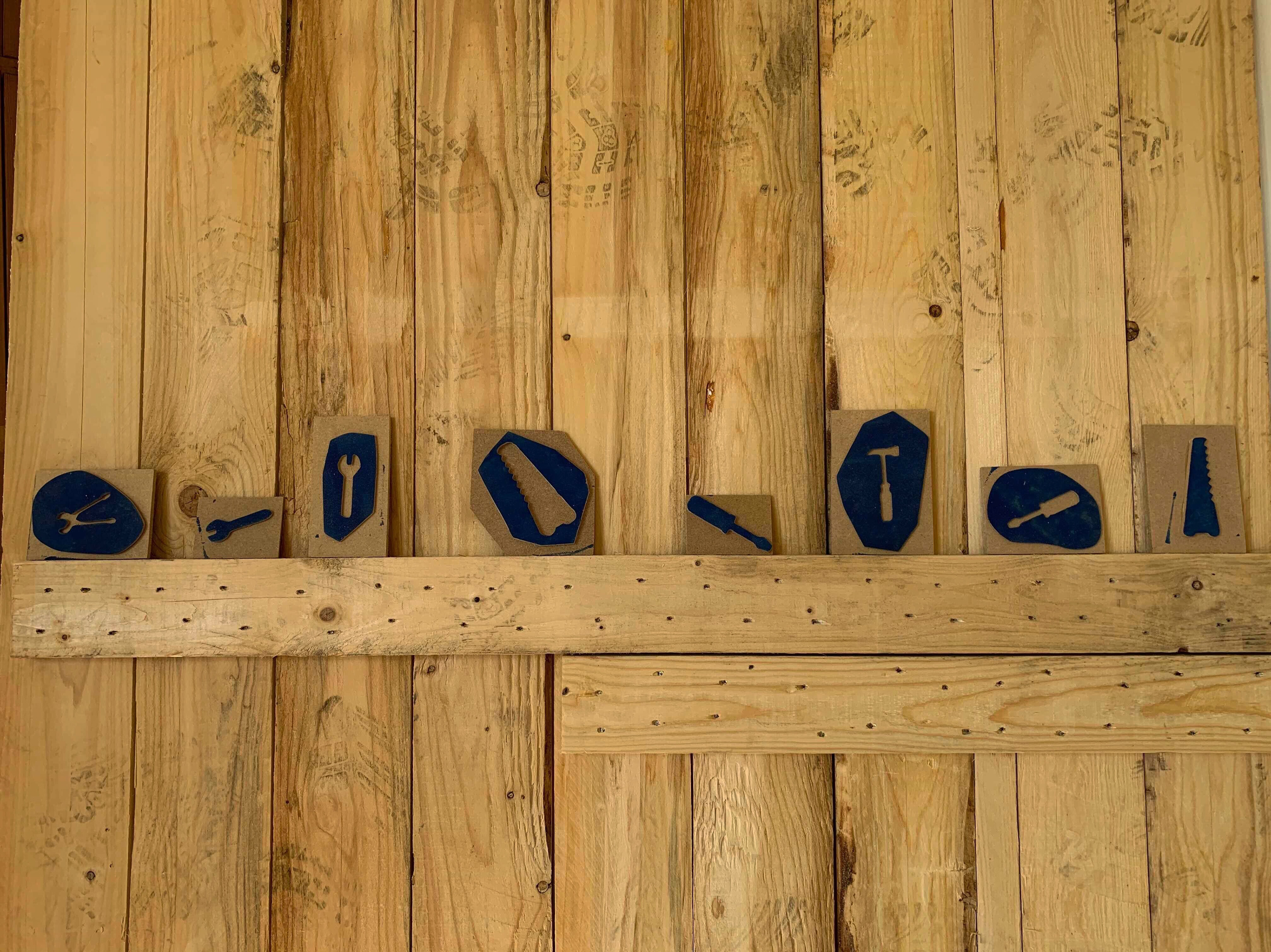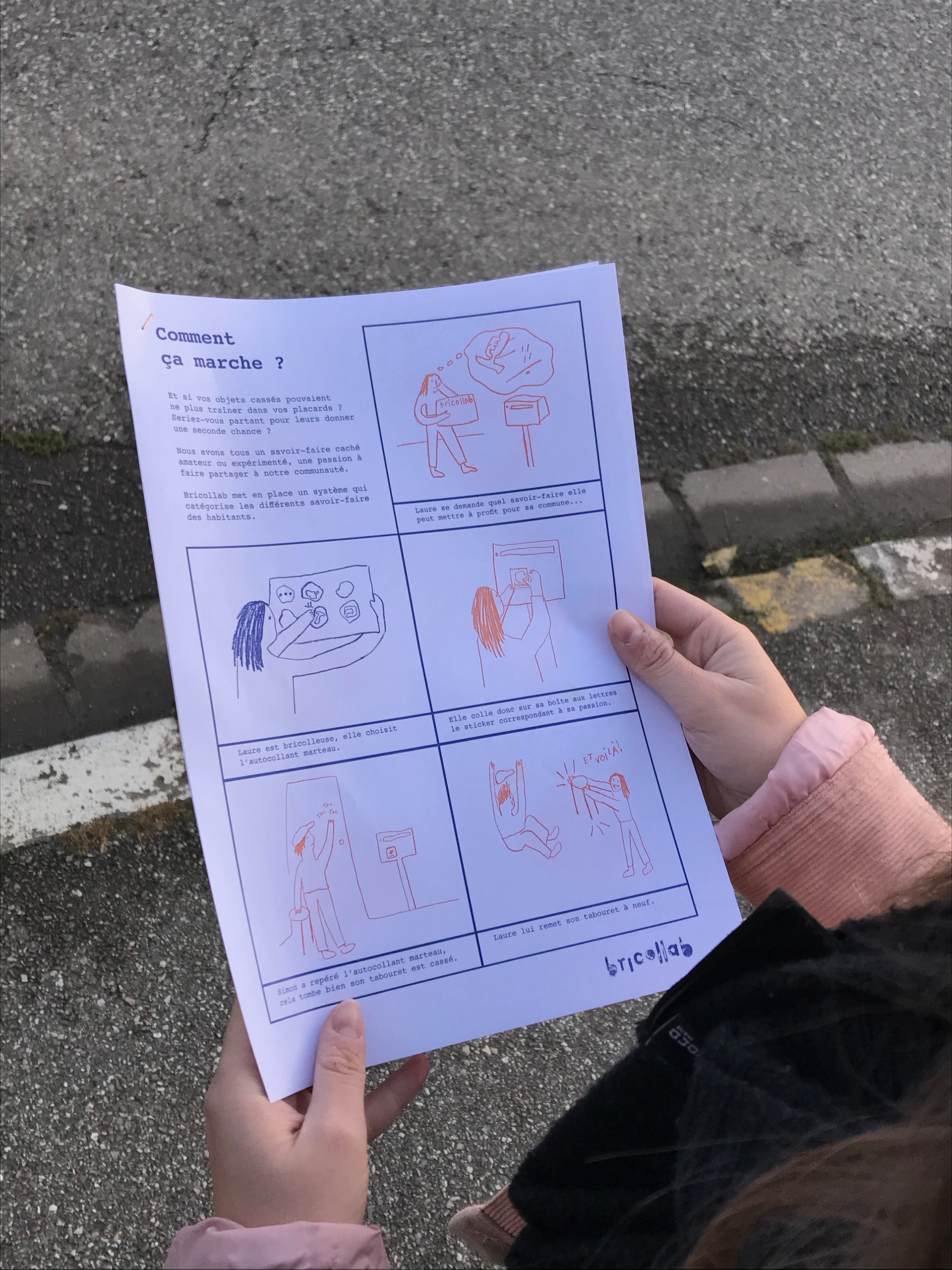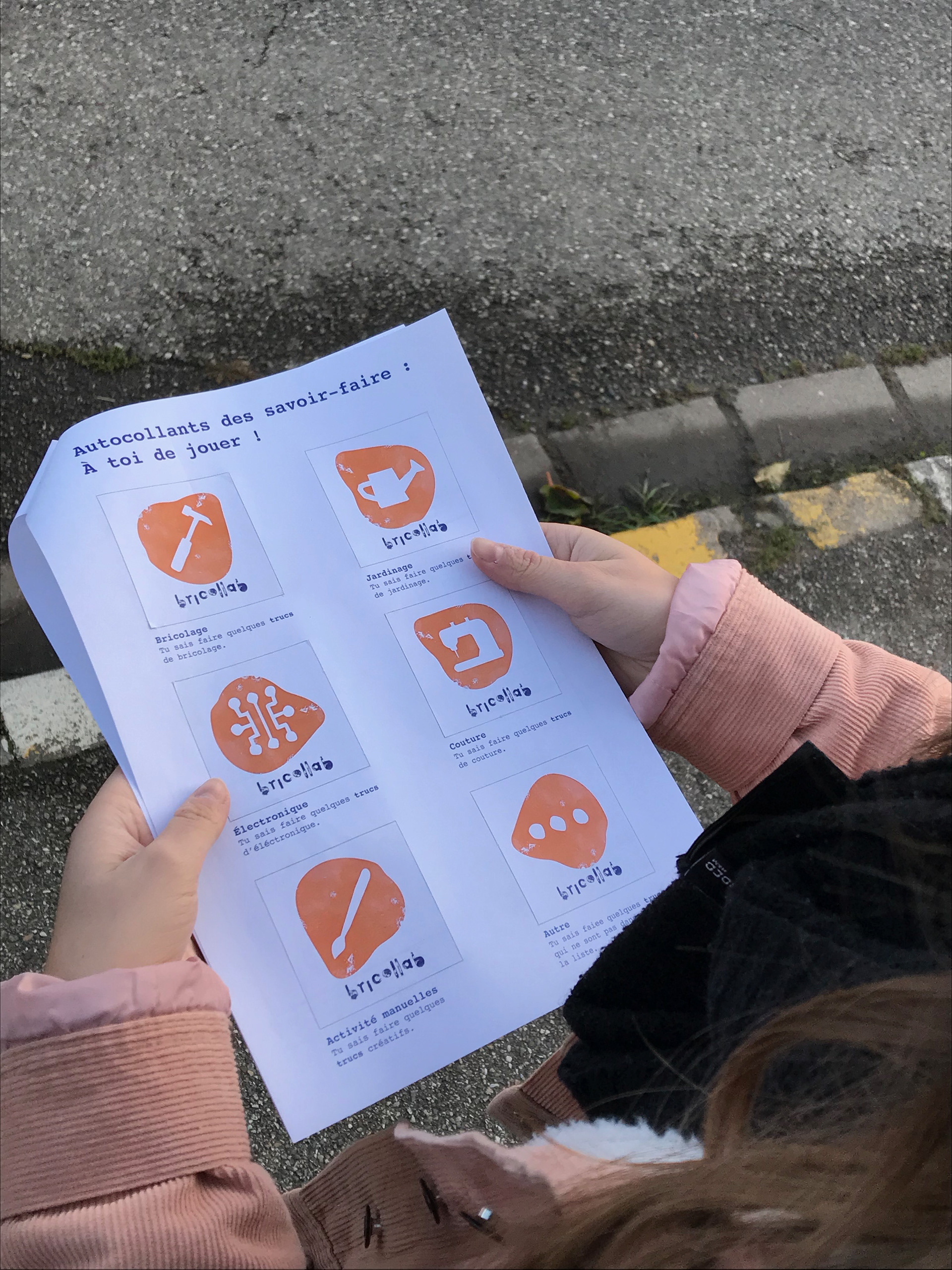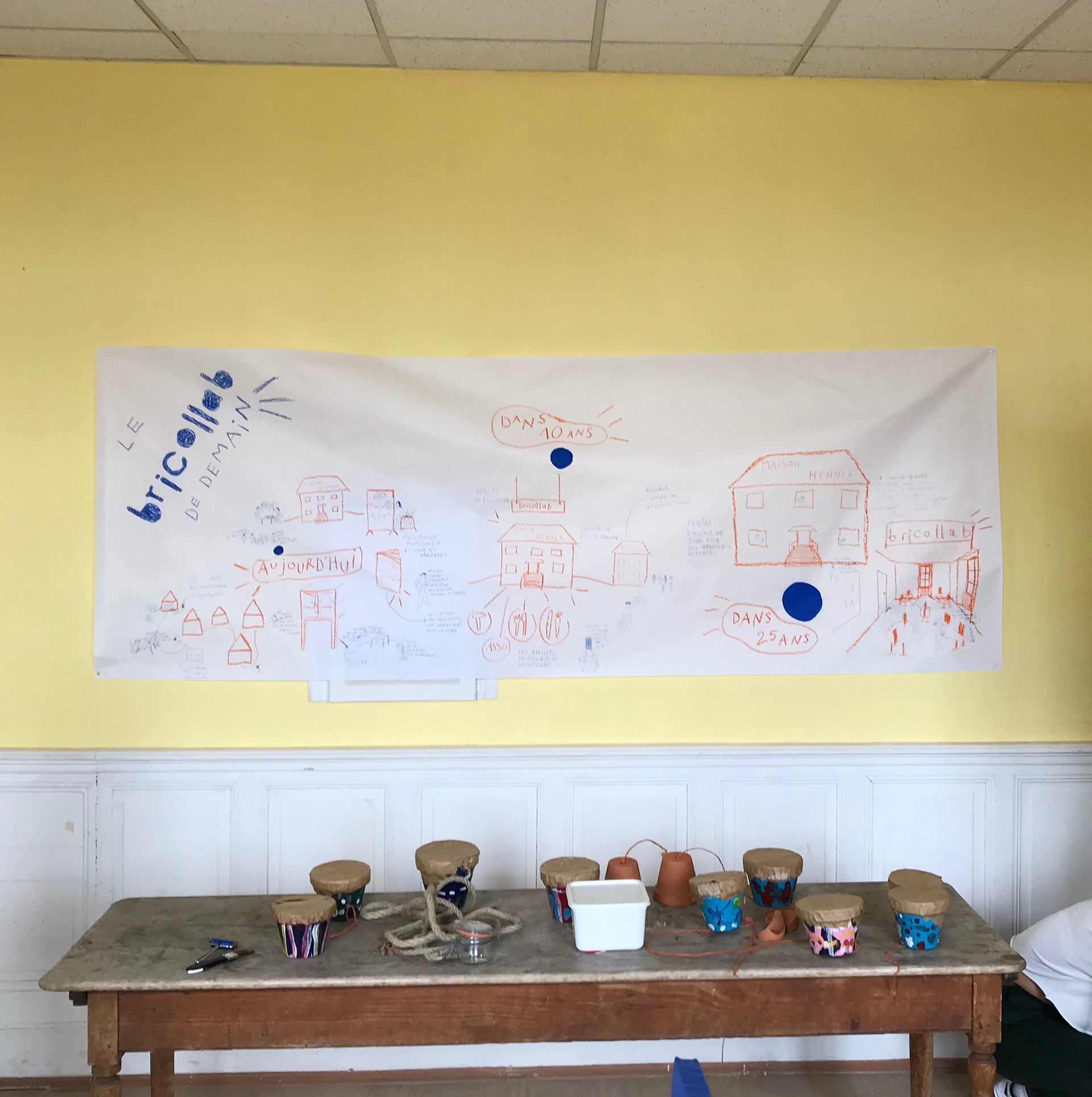 These are weekly intergenerational workshops of repair and recycling organized by an association of inhabitants of the village of Bernwiller. The workshop fosters the ethical and ecological values. Built from the enthusiasm of citizens willing to invest themselves in their village, the main objective of the collective is to get together and federate the inhabitants following the merge of two villages.
These workshops will be animated by local actors who have the desire to help and share their know-how. Bricollab is not just a workshop. The concept extends to the village scale. Thanks to the installation of a self-adhesive signage system on every inhabitants mailbox, Bricollab bring out their skills by sharing them to create a service of mutual help and exchange.
Il s'agit d'ateliers intergénérationnels hebdomadaires de réparation et recyclage portés par une association d'habitants du village de Bernwiller. L'atelier porte les valeurs éthiques et écologique.
Construit à partir de l'enthousiasme des citoyens prêts à s'investir pour leur village l'objectif principal que s'est fixé le collectif est de rassembler et fédérer les habitants suite à la fusion de deux communes.
Ces ateliers seront animés par des acteurs locaux qui ont l'envie d'aider et de partager leurs savoir-faire. Le Bricollab ne se résume pas à un atelier. Le concept s'étend à l'échelle du village. Grâce à la mise en place d'un système de signalétique autocollante sur les boîtes aux lettres de chaque habitant, Bricollab met en valeur leurs savoir-faire en les partageant pour créer un service d'entraide et d'échange.
Projet réalisé par le collectif o_lab :
Louise Tudela - Designer Graphique
Elissa Ferjani - Designer Produit
Lorenzo Cerami - Designer d'Espace
Pauline Fleury - Designer Graphique